Request Service
Insulation Services: Remove insulation in Austin Texas
Insulation Removal Process
Our technicians, fully protected and with the proper respirator systems, carefully walk through your attic space and with our vacuum hoses remove all of the loose insulation from every corner and open space possible.
All of the insulation that we remove from your attic area is removed from the site completely, and we take great care not to leave any mess behind.
To remove the old insulation from your attic, we use a high-powered state of the art industrial vacuum system. Located on the outside of your home to keep dust to a minimum, we run our vacuum hoses up to the attic either through a window or right through your front door and into the attic access opening.
Heading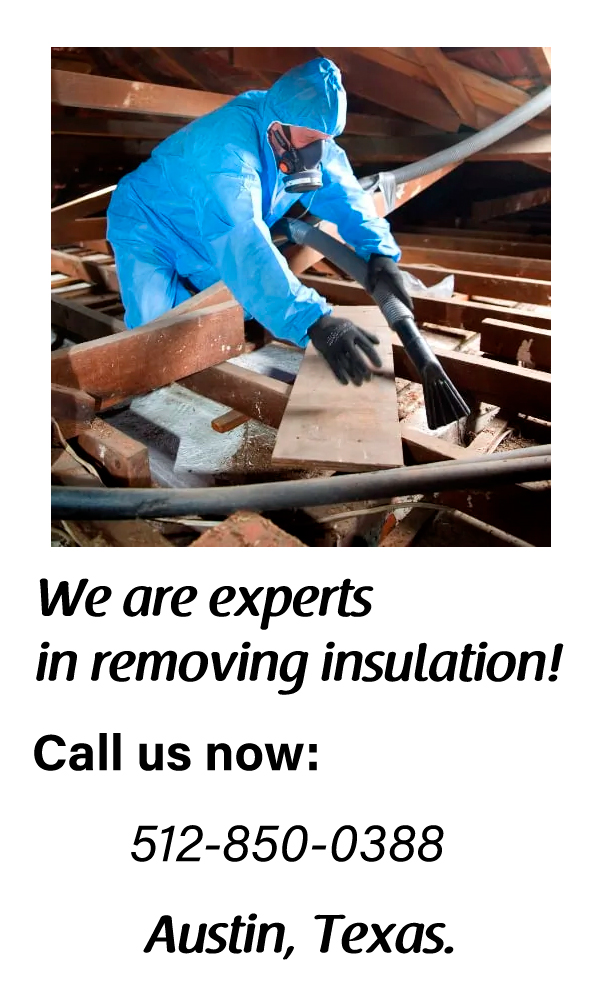 Reliable and Professional Insulation Removal Services